NO 8 DEODORANTS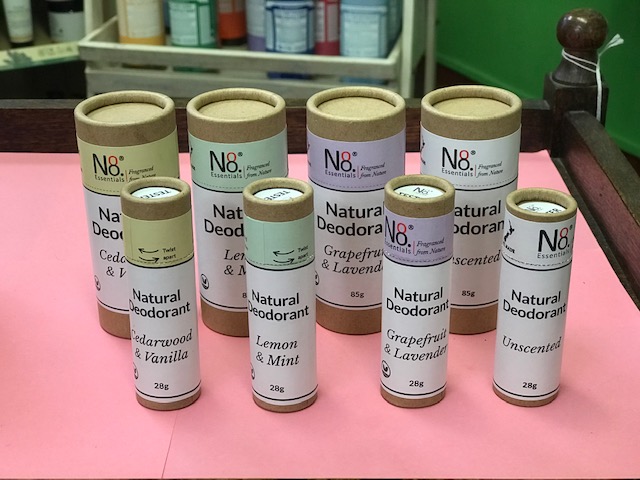 NO 8 Deodorant is an effective natural deodorant that contains no aluminium salts, no non-natural chemicals ('nasties' as some call them), and no plastic in the package. Just natural products, with plant oils that nourish the skin and work with the baking soda to keep you from smelling.
It is highly effective - a light application will keep you free of underarm odours all day.
For mess-free application it is packaged in a push-up cardboard tube that can be composted at home once empty (or buried in the garden to rot down)

Highly effective, 100% natural deodorant.
Unscented version – won't interfere with any fragrance you're wearing.
Easy to apply – glides onto skin with no messy fingers.
Plastic free – simply compost the cardboard tube once empty!

Available in:
Grapefruit & Lavender, Unscented, Lemon & Mint and Cedarwood & Vanilla

Caution:
A small number of people are sensitive to the baking soda. If irritation develops (as can happen with any product, natural or otherwise) then discontinue use.
Posted: Wednesday 28 August 2019