SUPER CACAO & GOJI BERRY BLISS BALL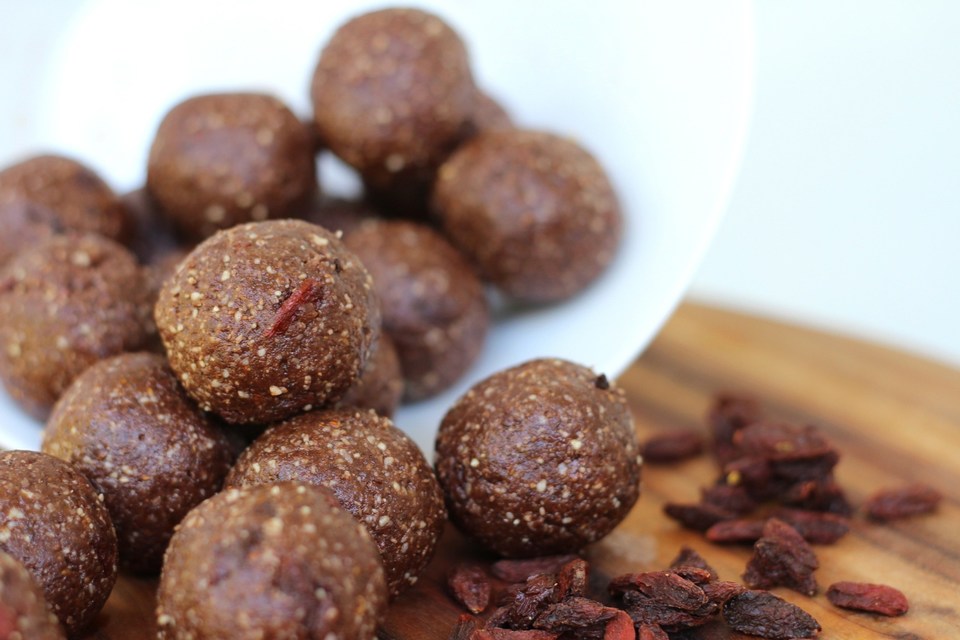 SUPER cacao & goji berry balls

Ingrediants:
200g medjool dates, pitted
150g almond butter
1/4 cup Goji Berries
75g hazelnuts
3 tbsp raw cacao powder
2 tbsp coconut oil
1/2 tsp ground cinnamon
pinch of salt

directions
Place all the ingredients into a food processor and blend until fully combined.
Roll a tablespoon of the mixture between your hands into a ball. Place on a paper-lined baking tray.
Repeat with the rest of the mixture, then place the tray into the freezer for 30 minutes to set.
Remove and store in the fridge, ready to enjoy.


Posted: Friday 22 March 2019